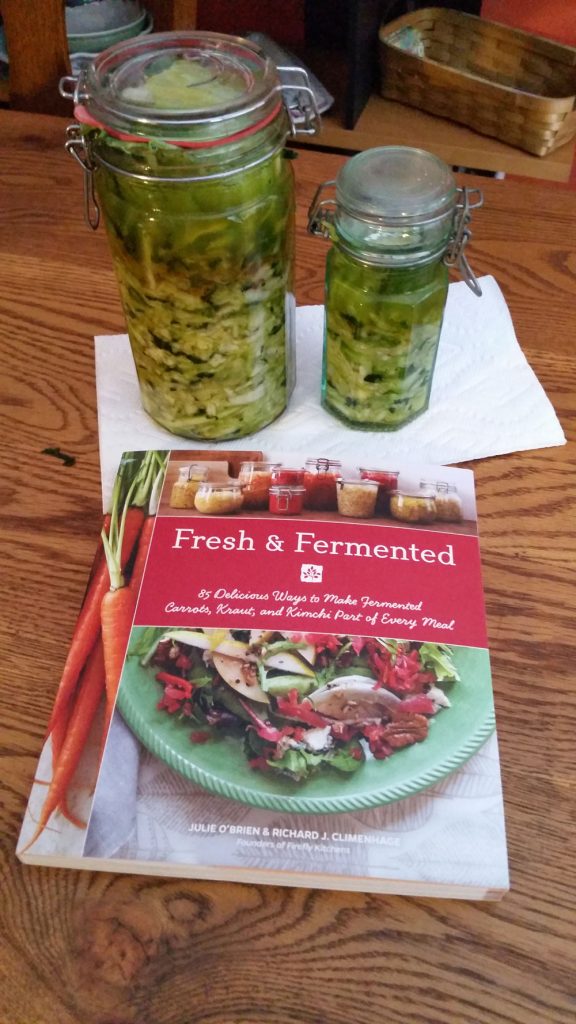 Most recently, on Monday mornings, I've been doing the aqua fitness class at the Bond Wellness Center, with a very social, chatty, happy group!  What a great way to start a week!  By the way, if you haven't tried aqua fitness, its a great way to add some variety to your strength and cardio workout.  When I can, I go to Patti's class at 7 am,  and Bruce's class at 5/5:30 pm (schedule).
Somehow in conversation, we got to talking about my latest craze with bone broth which I am convinced, cured my 3 month cold, as well as the itchy skin.  That led to the discussion of benefits of fermented foods.  Sue turned me on to this book, Fresh and Fermented, by Julie O'Brien and Richard Climenhage.
Here is my first batch of Emerald City Kraut.  It looks pretty!  Let's see how it tastes in a week!